SEO-friendly URLs are a subject that continues to be debated. Should the category be included?
Is there room for extras in the URL or do you want to keep it as short and to the point? Is it a good idea to pack keywords in URLs? To begin, it's important to understand that recommended practices for SEO-friendly URLs vary by website type.
There are, nevertheless, a few guidelines to follow from award-winning Indian SEO agencies while creating your URLs. In this piece, we'll go over our thoughts on URLs and why we believe this is the greatest option for your links.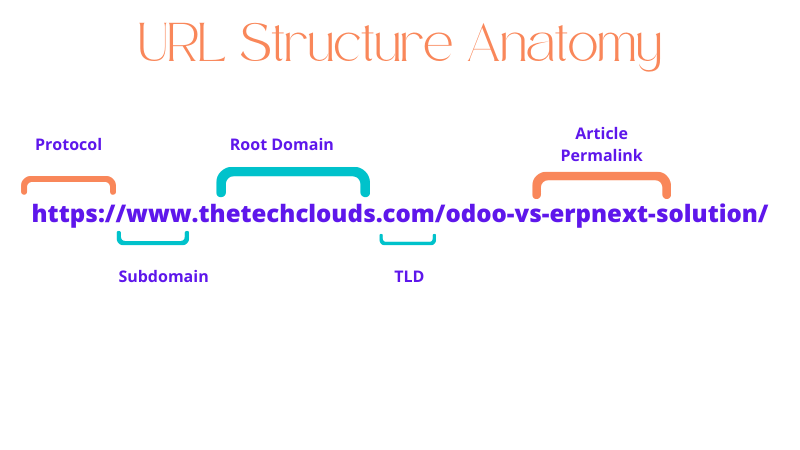 A few guidelines for creating SEO-friendly URLs
Although effective SEO URL tips vary depending on the type of website, there are a few general guidelines to follow when building SEO-friendly URLs:
Make sure your URLs are specific. Function terms like 'a, of, and the' should be avoided. In the vast majority of circumstances, these terms add little value to your URL. Remove verbs from your URLs if feasible. To make it clear what the page is about, you don't need words like 'are' or 'have' in your URL.
While you want to keep your URL targeted, make it understandable so that people know what to expect when they click on it.
Separate terms in your slug using hyphens. Use no spaces, commas, or other special characters to do this.
Although there is no optimal URL length, we do advocate keeping your URLs as short as possible. Shorter URLs are more focused and easier to remember, not because Google dislikes long URLs.
They will also be less likely to be cut off when displayed in Google. It's also worth noting that if your site uses breadcrumbs, like we do, these may appear in Google's results instead of the entire URL:
Let's look at the good SEO practices for each sort of website now that you know the ground principles. Because, depending on your website, there are various aspects to consider. We'll go over how to make SEO-friendly URLs for the following as suggested by professional SEO companies in India:
Websites of businesses
Online stores
News or blog sites
URLs for company websites that are SEO-friendly
Best SEO practice for a website includes the smallest URL feasible if you have a static website that gives information about your organization and services (without an online shop or blog page). For your entire website.
This allows readers to easily return to these pages and maintains your URLs clean and simple. It's wise to keep a company website simple and avoid creating unneeded long URLs.
http://example.com/contact/
http://example.com/about-us/
URLs that are SEO-friendly for online stores
When it comes to the URLs of your product pages, you have two alternatives if your company is or has an online shop:
http://example.com/product-name/
http://example.com/category-name/product-name/
When you build a product page, certain content management systems (like Magento) will automatically generate both URLs. If this is the situation on your site, you may use rel=canonical to direct Google to the version you wish to show up in their search engine results.
Nevertheless, the dilemma of which URL format to utilize remains. You can utilize your URLs to teach visitors further about your product diversity if you have an online store.
If your business, for instance, has sections that make your visitors' things simpler, add these sections in your URL as well.
That manner, the visitor will know where they are on your site and what else they can anticipate to discover by looking at the URL, breadcrumbs, and menu:
http://example.com/sweaters/hoodies
http://example.com/merchandise/hoodies
The categories contained in the URL, as seen in the instance above, give an indication of the additional products that may be found on that particular website.
Of course, you must determine whether you believe your categories provide that value to the URL.
If that's the case, including the classification is also beneficial for SEO, as category and product are closely associated, and this will assist Google comprehend your pages significantly better.
SEO-friendly URLs for blogs or news sites
http://example.com/category-name/post-title/
When you have a news website and write about many themes, it's a great idea to include the topic (for example, as a category name).
This will aid site visitors and Google in comprehending the page's content. The reasoning is similar to the reasoning behind product page URLs.
The category name provides extra context and offers visitors an idea of what more they may rely on your website.
http://example.com/mm/dd/yyyy/post-title/
http://example.com/mm/dd/yyyy/post-title/
If your website publishes daily news that is tied to a specific date, you can add that date in the URL too though.
If someone is looking for the most up-to-current information about Apple products, the date in the URL will indicate whether or not the website is about this year's iPhone.
It's worth noting, though, that the URL isn't always displayed in the search results, and that Google may display an initial publish date (despite when you last updated).
While using a date in your URL is unlikely to affect your SEO, you should evaluate whether it is useful to your visitors.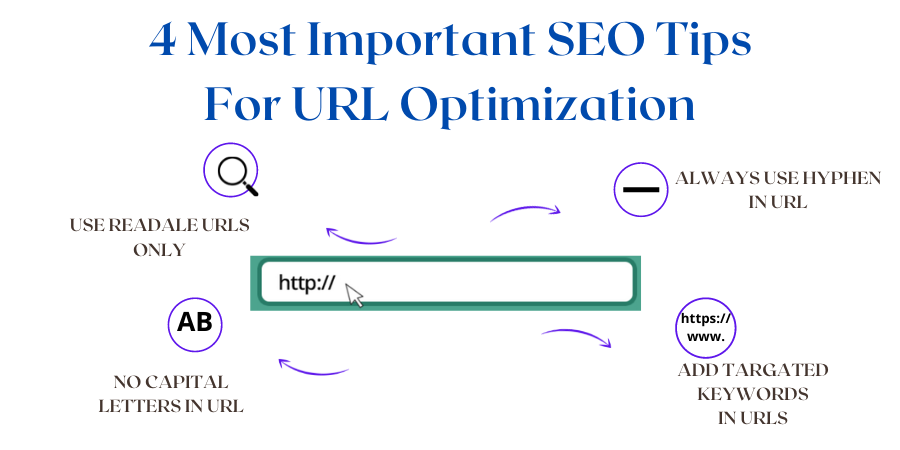 To sum up
There is no one correct way to construct the greatest SEO-friendly URL, despite a few ground guidelines recommended by top Indian SEO agency. It relies on the content and design of your website.
There are numerous options to consider, especially with a blog or news site. The most important thing to remember is to maintain your URLs targeted and your audience in mind.
Aside from that, be certain to include these best practices for URLs  to make the page's goal clear.
Summary
It is simple and immensely helpful to use the best SEO URL practices from the start when developing a web page or site from scratch, and it is also not difficult to assure these recommendations when editing an existing site. To know more, read on!