Many company owners are irritated, angry, and perplexed when they discover their location on Google Maps. Being number one is one thing, but not being present at all is another! This isn't good.
Today's blog will show you some quick remedies on how to make your business appear on google maps.
The reason why Google My Business isn't showing up.
Reason 1: Verification
Some companies aren't vetted. In other words, you must assert your ownership of the company. A phone call or a letter to the address is usually required to verify it with Google. Google My Business or Google Maps must be used to verify it.
If it isn't confirmed, it will hardly stand out against the competitors. Low competition in your industry is almost certainly the only way to see it in the outcomes.
If you want a simple and secure travel, you must provide your postal address to verify your business with Google. Any other approach complicates problems, muddies the waters, and does not necessarily lead to a happy ending.
Extra Tip: Local SEO Strategy For Business
Reason 2: Suspension
Suspension of Google My Business has to be one of the worst reasons for a no-show. One of the most prevalent causes for not showing on Google Maps or search engine results is a Google suspension.
It might be for a variety of reasons, but in my experience, it's usually due to someone in the company putting several listings for the company. It's a sad yet common blunder.
Additionally, if you've previously worked with a marketing or SEO service, they may have added several locations to get faster results.
This is simply a temporary rise and will, at some point or another, generate Google warnings. However, keep in mind that any infraction might be reported by your competitors.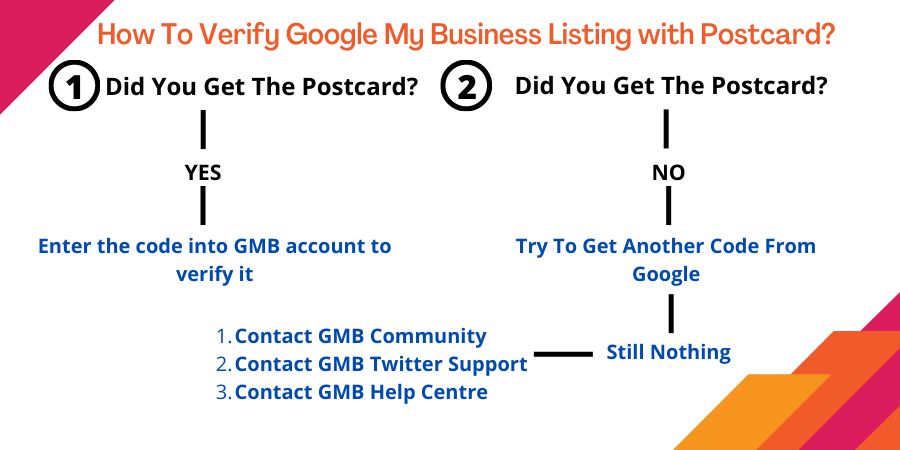 Reason 3: Relocation
Have you moved your workplace in the last several months? Maybe you haven't updated your position on Google maps because you've been so busy moving. But why isn't my previous address still visible?
Any changes to your business location must be manually updated using your Google My Business account.
However, if a local reports your deserted office as no longer operating, Google will quickly erase your firm. It's strange how it works in one direction but not the other. So, if you're going to leave a facility or a store unoccupied, make sure you're in charge.
Some business owners are wary about disclosing their address. It's reasonable if you don't want Google to know your address. Usually, private property owners do not want guests phoning during the day or throughout business hours. Particularly those that are available 24 hours a day.
The trick is to choose wisely while registering your company. Simply put it up as a service rather than a shop – check my video below for a complete explanation.
Reason 4: Shared Address
Sharing an office may be a highly cost-effective and enjoyable experience. Especially for a new company. The downside is that other firms may have previously registered the same address, which might sabotage any attempts to get your Google Business listing off the ground. You need a unique address for business registration.
Reason 5: Authority
Because your business lacks geographic authorization, it may not display in Google or Google local business pages. Several variables can contribute to location authority, including:
•    Geographical Location
•    Ratings
•    Rankings
•    NAP
•    Outbound hyperlinks
•    Relevant links are included.
•    Branding
•    …and so forth
Around 16 percent of what Google uses to evaluate your organization is based on domain authority, which is a significant percentage to lose or earn.
Extra Tip: Attain Good Ranking In Google
Reason 6: Proximity
You may be out of luck if you are too far away from the search region or the possible client's IP address.
Why? You're missing out on proximity  because you're not paying attention.
Conclusions
In conclusion, you should be aware of Google's emphasis on preserving and updating the right location or updating your business on google maps. It has a significant value in Google's views, although it is frequently disregarded by business owners.
So now you understand what those seven traps are, why they happen, and how to avoid them after you've realized what they are. Also, to get it fixed, seek help from SEO experts India.
Summary
Here's a quick breakdown of the seven reasons why your company could not appear on Google Maps. Give this blog a read if you want to learn more in depth!